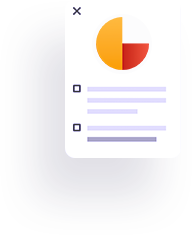 Sign up for our Online TEFL course and get your certificate online!

Make your dreams come true
Join one of our online TEFL courses
to get accredited with a TEFL certificate.
Do you want to
*work and travel all around the world whilst teaching English?
* become an e-teacher and teach remotely online from anywhere?
*gain and improve a variety of professional skills, which you can use across a wide range of different jobs and positions, such as team leadership, handling meetings, preparing materials, presentations and even negotiations?
*finish school or university and have a useful work certificate with real qualifications in hand?
Become a certified teacher to Teach English as a Foreign Language with TEFL Online. Join one of our courses, improve many of your skills and you will get your certificate online immediately, once you have completed the course.
onsectetur adipiscing elit. Ut elit tellus, luctus nec ullamcorper mattis, pulvinar dapibus leo.
The background of TEFL Online is a group of real language schools from the UK and the rest of Europe. Due to increasing demand from all over the world, we decided to go digital with our UK operations.  This new and dynamic way of doing things allows us to serve students and company clients in their own home countries, on location  and via our online platforms. As a result of this, you can undergo one of our TEFL programmes and become a certified teacher qualified to teach English as a foreign language. It is simple and easy – choose and complete one of our online courses and you can work as a teacher all over the world in a wide range of countries.
As of 2019, our group of language schools serves, on an ongoing basis, more than 6,000 students through a highly qualified and well educated staff of native and Non-native speakers. With its more than 600 teachers on site, we are serving not only children (from 2 years onwards), teens and adults at our own locations or theirs, but we are also serve multinational companies and institutions, their management and employees (such as Nestle, Bayer, Henkel and many more) at their locations, achieving their defined goals and educational needs.
Choose your online TEFL course
We are not just another online portal, which offers English courses online in a virtual space (although we also offer that of course). We have real, bricks and mortar, language schools and training providers in the background with long-term experience, serving in "face-to-face" training's and lessons on an every day basis. We teach more than 6,000 students (every month more than 12,.000 real lessons) with our highly qualified teachers and trainers.
Our students are very demanding, as we train management and staff from the world's largest companies (such as Nestle, Henkel, Bayer, etc.) and institutions (many ministries and other institutions, for example National Bank, and many more).
On the other hand we also provide 2nd language education for kids from the age of 2+ with our own developed programmes, provide group courses and individual classes to all age groups or teach our students via our multiple online learning platforms.
Our programmes and training's were not just written by 'someone'. They were developed over many years by our academic teams and directors, who have been developing, and who continuously develop hundreds of high quality programmes, based on the needs and expectations of our demanding clients.
Consequently, we understand and know, that well educated and trained teachers and trainers are the real assets of every language school. That's why we offer you our Online TEFL courses to improve your qualifications, gain and develop your skills and become certified for Teaching English as a Foreign Language all around the world.
Furthermore, we are also supporting our teachers, those that have completed the courses and are certified, in finding jobs all around the world within and also out of our existing network of schools and partners.
Do you have any questions?